Zirconium Nickel Alloy Powder is meticulously crafted to meet the stringent requirements of laboratory research, industrial applications, and professional use. As a cutting-edge laboratory chemical, it offers exceptional versatility, while its industrial applications span a wide range of sectors. At East Harbour Group Ltd, we take pride in providing high-quality substances, ensuring that they meet the standards and regulations.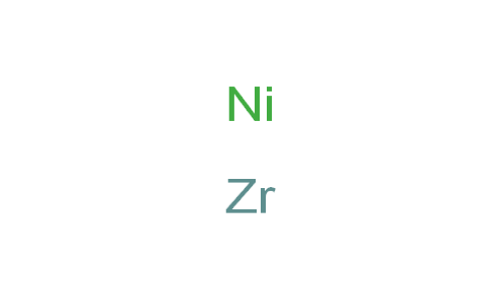 | | |
| --- | --- |
| CAS Number: | 11146-73-9 |
| UN Number: | None |
| | |
| --- | --- |
| Hazard Class: | None |
| Packing Group: | None |
Product Usage
Zirconium Nickel Alloy Powder has a variety of uses including laboratory research, industrial purposes, and professional applications.
---
Aerospace Industry: Zirconium nickel alloy powders are often used in the aerospace sector for their high-temperature resistance and corrosion resistance. They can be employed in the production of aircraft components and engines, where materials need to withstand extreme conditions.
Additive Manufacturing (3D Printing): Zirconium nickel alloy powders are used in additive manufacturing techniques like selective laser melting (SLM) or electron beam melting (EBM) to create intricate, high-performance parts. This is particularly valuable in industries where complex, custom or lightweight components are required.
Medical Devices: Some specialised medical devices, such as certain implants and equipment used in medical imaging, may incorporate zirconium nickel alloy materials for their biocompatibility and durability.
Research and Development: Researchers and material scientists may use zirconium nickel alloy powder in laboratory settings for experiments and studies that require materials with specific properties, such as high-temperature stability and corrosion resistance.
---
Safety
Safety is paramount when working with Zirconium Nickel Alloy Powder. We are committed to ensuring that you have the necessary information and precautions in place:
---
Hazard Classification: This product falls under the GHS08 Health Hazard category.
Hazard Statements: It may cause an allergic skin reaction, is suspected of causing cancer (Carc. 2) and can cause damage to the lungs, kidneys, and liver through prolonged inhalation.
Safety Measures: Always avoid inhaling dust/fume/gas/mist/vapors/spray, and wear appropriate protective gear, including gloves, clothing, eye protection, and face protection.
Safety profile of Zirconium Nickel Alloy Powder
All safety information for Zirconium Nickel Alloy Powder can be found within our pdf. This includes measures for first aid, fire-fighting, accidental release, handling and storage and personal protection.
IF YOU WANT TO LEARN MORE ABOUT HOW EAST HARBOUR GROUP LTD CAN HELP YOUR BUSINESS, GET IN TOUCH.