Dioctyl Sebacate is an organic compound that appears as an oily, colourless liquid, and is a diester of sebacic acid and 2-ethylhexanol. It is typically used as a plasticizer for PVC, nitrocelluloses, styrene resins, and synthetic rubbers where low-temperature performance is required. DOS is also compliant with FDA CFR 21 for food contact materials. Dioctyl Sebacate can also be used in lubricants to allow more mobility at lower temperatures.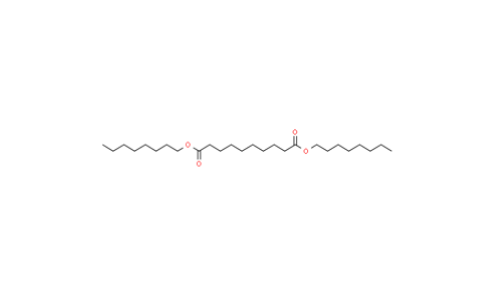 | | |
| --- | --- |
| CAS Number: | 2432-87-3 |
| UN Number: | None |
| | |
| --- | --- |
| Hazard Class: | None |
| Packing Group: | None |
What is the CAS Number of Dioctyl Sebacate?
The CAS number of Dioctyl Sebacate is 2432-87-3.
---
What is the UN Number of Dioctyl Sebacate?
Dioctyl Sebacate does not have a UN number. It is not regulated as a dangerous chemical.
---
What is the Hazard Class and packing group of Dioctyl Sebacate?
Dioctyl Sebacate has no hazard class or packing group because it is not considered a harmful chemical.
Physical properties of Dioctyl Sebacate DOS
Appearance:
No information available
Odor:
No information available
Odor Threshold:
No information available
pH:
No information available
Melting Point / Range:
19°C - lit.
Boiling Point / Range:
225°C at 3hPa
Molecular Formula:
No information available
Molecular Weight:
No information available
Safety information for Dioctyl Sebacate
All the safety information for Dioctyl Sebacate can be found in our MSDS (material safety data sheet) below. It includes information on first aid, accidental release, fire-fighting, handling and storage, personal protection and much more. Please familiarise yourself with the hazards before handling it.
FAQs
At East Harbour Group, we understand each business has distinctive requirements. Therefore, we customise supply and shipping options for your Dioctyl Sebacate orders based on details like amount and delivery site. Please contact our team for a personalised quote tailored to your needs.
Certainly! Whether in Europe, Asia, or beyond, we have the logistical proficiency to transport your chemicals precisely where needed – on time and within budget. If you require shipping for Dioctyl Sebacate and are uncertain about logistics options, please contact us today.
It is not considered a hazardous chemical, and therefore is not on the Hazmat scale. However, please check your local regulations to ensure it isn't restricted or controlled in your location.
Dioctyl Sebacate is considered a safe chemical and has no real hazards associated with it. It's advised to keep it away from strong bases and oxidising agents. It can also form decomposition products when exposed to fire, mostly in the form of carbon oxides.

IF YOU WANT TO LEARN MORE ABOUT HOW EAST HARBOUR GROUP LTD CAN HELP YOUR BUSINESS, GET IN TOUCH.